These are hard times, and it is getting more and more difficult to find a job. My parents and grandparents used to tell me: "you need to find a job!". And I ended up applying for several jobs, never been quite sure about what my purpose really was. Quite often asking myself: "Is this it?".
What I learnt – and I learnt it the hard way- is that we must now  create our job. Internet offers us a myriad of possibilities: we have access to the whole world! So why not looking for something that we feel passionate about, and use the current technology to explore opportunities, and perhaps to build our own dream job?
I always loved writing – so here I am writing posts (my native language is not English, so please forgive me if my writing is not stylish and includes mistakes!). You are perhaps an expert on a subject (it could be a language, it could be mathematics, it could be yoga, it could be photography!), so why not creating your own website with online courses and tips? Or maybe you write detective stories, so why not publishing you stories online? Or maybe you are a painter, so why not creating your online gallery? Perhaps you are passionate about hair care products… so why not building  a cool website with reviews and tips? As long as we are honest and speak about what interests us, we can make  a positive impact.
Unfortunately, there are many people who want to make money easily, so they go for options that may attract as many people as possible. We have seen, however, that this does not last long: you can fool people at the beginning, maybe, but you won't be able to fool them on a long term. If you are not providing with a good service, sharing tips that you would like others to share with you, recommending products that you yourself would use, teaching subjects with passion and competence, people will notice. And they will follow you.
Besides this blog, I have recently started to recommend some of the products that I use.  As I have always been interested in wellness, skin care, hair care, style, and healthy diet, a friend of mine suggested me to start sharing what I have learnt so far about beauty routines and products with good quality-to-price ratio. At first, I said "hell no!". Being  a scientist, I have always been away from the marketing world. Actually, I have always looked at it with a skeptical mind.   My friend (who benefited from my beauty tips), however,  insisted. She  told to  find some opportunities within the areas I am interested in, that may help people quit their exploiting, stressful job, and allow them to work without  a boss, from anywhere in the world, any time.
This motivation -helping people build a better life- was what I needed to hear.  I needed a purpose 🙂 so here I share with you what I have learnt so far.
There are possibilities to make a stable income online, but we have to be careful, because there are many scams and/or opportunities that do not bring anything positive to the world ( recommending low quality products, etc…). But there are also possibilities to make a stable income, while helping people achieve better health and better care of themselves!
In this post, I would like to tell you about a company that so far has impressed me: Synergy Worldwide.
Synergy was founded in 1999,  with the mission of building a company that could offer people high quality products, provide financial freedom through innovative business opportunities, and establish a culture of generosity. Founder and CEO Dan Higginson chose the name "Synergy" because it best represented his vision of unity: by working together, we become stronger than as single individuals.
With great products and  leadership, Synergy exploded with success. In 2000 Synergy joined forces with Nature's Sunshine, and began to grow exponentially. Today, Synergy Worldwide now has Team Members  in over 28 countries and it continues to expand.  The company offers high quality, scientifically proven products, providing financial freedom through a competitive compensation plan, and establishing a culture of team work and service to others.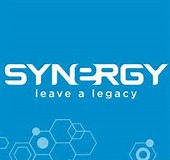 Synergy Worldwide Corporate Awards Include:
Dunn & Bradstreet: 8th in "Top 100 Hottest Growing Businesses"
Forbes: "Top 100 Best Companies"
Nutritional Outlook: "Number 1 Nutraceutical Manufacturer in the U.S."
Business Ethics: "4th Most Ethical Company"
Wall Street Journal: "6th Best Direct Selling Opportunity"
Forbes: Top 100 Most Trustworthy Companies
By sharing the high quality, scientifically proven products of Synergy,  and recruiting an active team who follows your lead,  you will be able to make a good income and reach your financial goals. You will be your own boss, and the world will be your office!
So far, Synergy has impressed me and many other people with their high quality products, and a business model that is based on support and collaboration -on synergy, indeed- and not on competition among team members.
Take a look here, if you are interested in Synergy's products. If you wish to know more about the company's compensation plan, you can  contact me at margherita@cuteclassycunning.com
How about you? What are you passionate about? Have you thought about creating your  dream job? Please let us know in the comment section below,  and inspire others 🙂  And good luck!
Margherita